Pallet storage price is often a deciding factor for companies searching for warehousing
This is especially the case if you have a start up company and are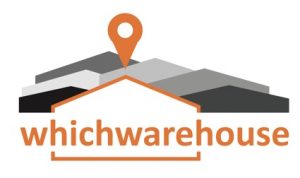 wishing to keep costs to a minimum.
In order to obtain some accurate pallet storage rates and not get caught out by unexpected costs, it's advisable to provide the prospective warehouse with as much information as possible.
Calculating Pallet Storage charges
Many warehouses charge for pallet storage in one of two ways: per pallet if the goods are palletised or require palletising on arrival, or if they're loose and are bulkier items then they generally charge per sq ft for the space used by your products. Pallet storage rates differ from warehouse to warehouse can range from around £1.50 – £5 per pallet and will depend on a few factors:
The type of warehouse facility – whether it is a top of the range warehousing unit or an older style property.

How many pallets you have – the more pallets you have the more competitive the rates on many occasions.

If the pallets can be stacked or racked – if the pallets cannot and require floor space per pallet the cost will obviously increase due to the space requirement of your goods.
Receipt & Despatch per pallet
Warehouses will also charge something called RH&D.  This stands for Receipt, Handling and Despatch and refers to the charges when taking in stock, putting it into place and taking goods from the warehouse ready for despatch. Sometimes an RH&D price is charged when taking the goods in for both the intake and despatch however is calculated as an in and out price for example £1.60 in and £1.60 out per pallet.
Racking for pallets
Some warehouses are designed more for bulk storage and some are racked which enable the operator to accommodate more pallets for storage in one area and make use of the height of the warehouse. With racked warehouses, each will have configured a certain height for pallets which they set their racking system to.  For some, this is higher than others therefore it is useful to know what the racking height is for the warehouse you have chosen in order to ensure your pallets do not exceed this height when they are delivered.
Pallet sizes
Standard UK pallets are generally 1000x1200mm (commonly known as CHEP pallets) with a standard height of 1.2m and the maximum being 1.5/1.6m.  Another popular pallet is the EURO pallet which dimensions are 800x1200mm with a maximum height of 1.8m.
It's also a good idea to know how your goods will be arriving. If they're imported and 
arriving by container, try to find out if the goods will arrive on pallets or not. If the goods are palletised then your warehouse operator will require the following information in order to provide you with pallet storage prices:
How many pallets will be arriving?

What are the dimensions of the pallets, height, weight etc?  The height will especially determine whether the goods can be racked or not, as generally warehouses tend to have a standard height of up to 1.6m for their racking.

Are they on standard pallets, euro pallets or if not which type?

Can they be bulk stacked and if so how many high?

Are the pallets fragile/hazardous?
If the goods are not palletised and require palletising on arrival, you will need to allow for the cost of removing the goods from the container, placing them on pallets and shrink-wrapping each pallet. Many warehouses are able to do this for you; however there will be an extra charge for this service. They may refer to this process as de-stuffing or de-vanning the container.
The Whichwarehouse directory consists of a variety of 3PL providers in the UK for you to consider. If you would like to search our listings click here or use the find space button above and quote Whichwarehouse as the source when you speak to the warehouse providers.
Alternatively, Whichwarehouse can carry out the search for your pallet storage on your behalf saving you time and money. If you would like help with your search call us today on 0800 1707 555.