UK HGV parking, caravan storage and office space rental via Whichwarehouse



So, how can Whichwarehouse help you if it isn't warehouse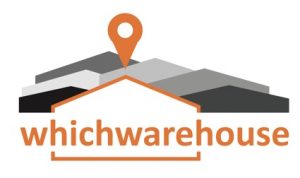 or ecommerce fulfilment services that you require?
Well, you probably didn't know this but not only do our members offer third party logistics services and even the occasional space/unit to rent but they also provide fully secure, hard standing, external space i.e. for trailer parking, caravan storage or bulky items that do not require internal storage.
We do have several companies listed in our database who are able to provide outside space for either external storage requirements or vehicle parking. Always on sites which are fully secured, fenced areas with CCTV and quite normally 24/7 security measures in place.
Warehouse Storage with Office Space
We also have warehouse owners who have fully managed office space on site which you can rent. Whether you are an ecommerce company with just 1 or 2 members of staff or you simply don't have the set-up at home to function as an office, they have solutions for you at greatly affordable rates. Rather than renting a whole unit when you do in fact only need 1 desk and internet etc seems inefficient when there are companies who are able to provide you with shared office space which means keeping your outgoings to a minimum.
For details on any such spaces available either office space to rent or trailer parking/external storage, use the find space tool by clicking here. Click on an area of the map where you are looking for the service and any available space will be represented in the listings by the warehouse owners own company logo and full contact details (via the more info button) so you can speak to them direct, quoting Whichwarehouse. The advert details will list whether the service you are seeking is provided by the warehouse company in question.
Alternatively, feel free to call a member of the Whichwarehouse team on 0800 1707 555 or email [email protected] and we will pleased to assist.