Third Party Logistics companies/ 3PL's
There are many third party logistics providers, or 3PL's as otherwise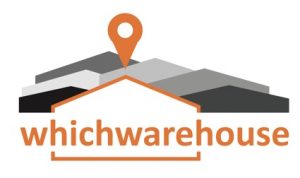 known, throughout the UK, offering a range of warehouse services for their customers supply chain management. If you are not familiar with the term 3PL then we will attempt to explain a little more about the services they offer to give you a better understanding of what you can expect.

3PL companies specialise in warehousing and distribution services for their clients, whether these clients are SME's or large multi- million pound businesses. Warehousing companies however differ and every 3PL may not necessarily provide the same services as the next. 
Some of the services third party logistics companies cover are:
Pallet storage

Bulk storage

Freight management and distribution

Stock control

Pick and pack services

Order fulfilment

Destuffing containers

Cross docking

Rework of your goods

Shrink wrapping

Reverse logistics and much much more to assist their customers in the day to day running of their businesses.

Do you run a business selling goods online and need order fulfilment services?

More and more third party logistics companies are extending their range of services to not limit their ability to assist their clients and to stay on top of the new trends emerging. Many can almost be classed as a one stop solution from the receiving of your goods via various shipping methods to the storing, handling and then distributing them to your customers. Also with the increase of ecommerce businesses in the UK and many now opting to sell their goods online, many warehousing companies are offering services such as order fulfilment to cover this line of work. With excellent management systems in place, a great deal of warehouses can now provide businesses with their own unique login to these systems to enable them to trace their goods from when they arrived to when they leave. These services put customers as ease and allow them to feel in more control of their stock, even if they are not present when their stock arrives. It really is an excellent hands off approach to selling with the benefit of still remaining in control of your stock levels and the logistics process.
One stop solution for all your logistics and warehousing needs
Whichwarehouse has been in the logistics and warehousing business for a great many years now and have a vast amount of experience in this area. We list and advertise a number of third party logistics companies throughout the UK who can assist with your warehousing, handling and distribution needs. Our service is simple and free for people searching for warehousing and should you wish to view some of our logistics members directly you can take a look here by clicking on the Find Space link opposite to search yourself. Alternatively, you can call a member of the Whichwarehouse team on 0800 1707 555 or 0800 1707 555 and we will be happy to carry out a search on your behalf.
After discussing your requirements with a member of our team, we will search among our members to find the best solution for your business as we have a great deal of knowledge about each company we work with and can also obtain some competitive quotes for you to consider, leaving you to focus on your business sales and growth. Searching for suitable logistics companies is time consuming and without knowing which services each company provides, this adds to the amount of time spent searching as you will have to look at each company individually. Whichwarehouse on the other hand can point you in the right direction straight away, saving you both time and money.
Looking to advertise your 3PL?
For Third Party Logistics companies looking to fill their available space, contact Sarah and she will talk you through how Whichwarehouse can advertise your warehouse and assist in marketing your 3PL company. We have many members in our network of logistics companies already receiving enquiries either directly or via our matching service. So what are you waiting for? Call us today and fill your available warehousing storage.