Your top 8 self storage questions answered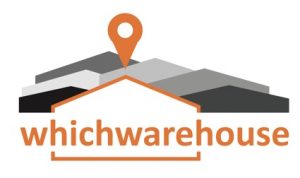 Self storage is a relatively young industry here in the UK, so we've answered a few of the most common questions consumers have put forth about using these facilities. We think this will come in handy for those who are considering using self storage, and new businesses entering the sector as well. If you are looking for self storage units in the UK visit www.whichwarehouse.com or call 0800 1707 555 for more information on current available premises through our network.
Who uses self storage services?
Homeowners. Many people find that they need to store some or all of their furniture, possessions, and equipment when moving house, going on a long holiday, or having repairs, renovation, or redecorations conducted on their homes.

Small business owners

. Many small to medium sized businesses utilise self storage facilities to keep their archives or long-term records, to keep a stockpile of finished merchandise or materials on hand for seasonal changes in demand or pricing, or even to store exhibition or event furniture, stands, and materials when they are not in use.

Sportsmen and women

. Many people find that their supply of sports or hobby equipment is crowding them out of their home. Self storage is a great solution for those who want easy access to their equipment, but want the spare bedroom back.

Tradesmen

.  Many builders, workers, and other tradesmen need somewhere to store their equipment or supplies that is out of the way and secure, but easy to load/unload a van from.

Vehicle owners

. Many people do not have the space to store a car, boat, motorcycle or other vehicle, and don't need to access it very often.
How can I be assured of reliable, trustworthy service?
The Self Storage Association (SSA UK) maintains a membership list for storage facilities that follow good practices, so look for their logo when choosing a self storage provider.
The internet can also be a great help, as many sites offer customer reviews and ratings. Really, it is no different than choosing any other kind of business. Read the reviews, look for a well-maintained and secure facility, and meet the people who run it for a sense of how good a business it is.
How large is a storage unit?
That varies quite widely. While the most common storage units are around 80 square feet, they can be much larger, or as small as a locker.
What kinds of things can I store?
While each facility will have its own policies, UK law forbids self-storing firearms, explosives, drugs or illegal substances, or anything which could harm members of the public. Most facilities are not rated to store food or perishable items.
Beyond those limits, you can store almost anything that fits through the door. Furniture, vehicles, equipment and 'everything I found up in the loft' are the most common choices, but don't feel limited.
How is access to my storage unit controlled?
That varies per facility, but most let you affix your own padlock to the door of your unit, and you control access to the keys. Be wary if the facility asks to be given a copy of the key, or retains one themselves, as this is not standard practice. Most self storage facilities have padlocks for sale, if you need one.
What if I lose my key?
The standard procedure is to break your lock with bolt cutters at your request when the keys have been lost. You'll need to buy another lock.
Is there any extra security?
That varies per facility, but security cameras are common. A few require keypad or sign-in access to the facility itself, before you can access your storage unit directly. Some facilities can only be accessed during business hours, others have free access, and are only protected by the locks on the units themselves.
What about insurance?
Insuring the goods you store is your responsibility. Your home and contents cover will almost certainly not cover your stored goods. Most storage facility operators can provide insurance coverage at reasonable rates, or your home insurance company may offer separate storage cover.