Do you need bulk storage for your oversized pallets or bulky commercial goods?
Do you have Bulk or abnormal sized commercial items which aren't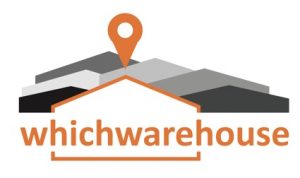 palletised and require storing? Perhaps you have large machinery which needs to be stored or have oversized pallets which don't fit into standard racking.
Not all items require internal storage facilities so we also cater for outside 'open' storage but within fully secure premises.  Therefore whatever your requirement (inside or out) get in touch and we will be pleased to assist you.
Many warehouses utilise their warehouse space by racking part of it and leaving an area of floor space to enable them to accommodate both pallets and bulk storage.
How is bulk storage charged in a warehouse?
When obtaining quotes for bulk storage you will normally find that warehouses will charge for the area that the goods take up in square feet plus RH&D (Receipt, Handling & Despatch). Although if the goods are palletised and simply require the floor space due to the size of the pallets then they may charge per pallet plus RH&D. Pallets that can be stacked will cost less to store than those that are unstackable as these will take up more floor space. RWhichwarehouse has a large network of warehouse storage companies who can provide quotes for bulk storage. You can search for bulk storage in the UK by clicking here. Alternatively, if you would like assistance with your search then please call a member of our team on 0800 1707 555 and we will be happy to assist.
Bulk storage prices will vary from area to area in the UK so if your goods are slow moving then Whichwarehouse can advise on which areas would be more cost effective to store your goods and carry out a search on your behalf to help obtain quotes, advising on which companies offer this type of warehousing storage. Rates will also depend on how fast moving the products are.