Worcestershire 
Warehouse Space to Rent and Ecommerce Fulfilment Services
Based in the West Midlands, Worcestershire offers a great central location for all those businesses looking for warehousing and looking to distribute their goods throughout the UK. The main areas of Worcestershire are; Worcester, Bromsgrove, Droitwich, Kidderminster and Redditch.
Space currently available in Worcestershire offers a modern and alarmed property complete with loading bays. The warehouse is owned and operated by one of our members and offers an extensive fenced yard area with 24/7 surveillance. Warehouse services include stock management, pick and pack, an invoice service and more, with specialist MHRA approval too and pharmaceutical storage in a chilled warehouse. Other services are available, with reliable logistics companies, simply select the more information button below.
If you've been searching locally for pallet storage Worcestershire, this warehouse storage space offers more than 20,000 pallets, this facility is ideal for any short and medium term overspill storage requirements. The space can also be sectioned off enabling more than one client to utilise the space should one company not need the entire 20,000 spaces.
CCTV is in operation at all times as well as forklifts operated by the owner for unloading and reloading services. There are two areas to the warehouse, one being open floor space and the other a small racking area. The eaves height allows for pallets to be stacked four or five high (which helps to reduce your storage costs).
If you are searching for warehousing and distribution in Worcestershire please call a member of the Whichwarehouse team on 0800 1707 555 and we will be happy to assist further. 
whichwarehouse has a number of members throughout the UK in our network, who are able to provide warehouse services for various requirements, search our online directory today for your perfect business solution.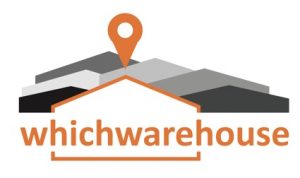 Save