Warehousing, distribution and fulfilment services in Stourbridge, West Midlands
West Midlands seems to be the ideal location to store your commercial goods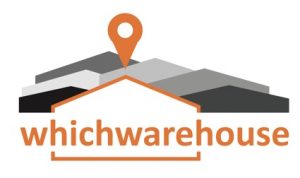 if you are a business looking for warehousing, and distributing your goods throughout the UK. Choosing a warehouse centrally situated in the UK means that your distribution costs will be lowered rather than storing your goods in the South and having to distribute to the North as an example or vice versa.

Warehousing and logistics companies in the Stourbridge area not only provide bulk warehousing and pallet storage for your goods but can also help with the distribution with services such as pick & pack and labelling etc. If you are a company looking to outsource your fulfilment services to a logistics company as your orders are increasing and taking too much of your time up, then we can assist with this.
Whichwarehouse has connections with 3PL providers who offer extremely competitive rates for both pallet storage and distribution and work closely with each customer to ensure every customers warehousing needs are catered for efficiently and cost effectively.
If you would like to speak to a member of the Whichwarehouse team about warehousing and logistics options in the Midlands area, please call 0800 1707 555 or search our logistics directory by clicking on your chosen area of the UK map, for more companies in the West Midlands area.  Whether you are searching for competitive pallet storage or warehousing that can assist with your fulfilment requirements, Whichwarehouse has a number of members throughout the UK with varying logistics services available.
---
---