Courier and warehouse storage services in Bournemouth
Have you got a business based in Bournemouth selling goods and need some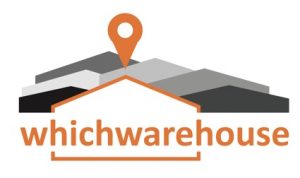 warehousing services and pallet storagein the area? There is no need to start searching the area, wasting time trying to locate the best warehouse space costs in the area as we have logistics members that can help.
3PL's offering logistics services in this area
Whichwarehouse provides a network of third party logistics providers who cover the UK and Ireland offering all supply chain & warehousing related services such as pallet & container storage, order fulfilment and distribution plus much more. Click the more info link below to view their full contact details and speak to them today, quoting Whichwarehouse, to see how they can assist your business.  Alternatively call a member of the Whichwarehouse team on 0800 1707 555 and we will be pleased to assist in finding you a suitable 3PL or overspill storage solution whatever your requirement.
Our warehousing members offer great pallet storage rates for your business and contacting us will save you time, hassle and money.
Bournemouth is a large town on the south coast of England being known as the largest settlement in Dorset.  Poole is located to the west and Christchurch to the East. Bournemouth forms the South East Dorset conurbation.
The local transport links in Bournemouth provide a perfect storage spot for your goods if you need to distribute goods throughout the South and Midlands. The main route to the town centre is the A338, a duel carriageway that connects to the A31 close to the Hampshire border.  The A31 links to the M27 at Southampton and from there the M3 to London and the A34 to the Midlands and the North are easily accessible.  The A35 serves the main road to Honiton in Devon.  The A350 in the neighbouring borough of Poole serves as the only northern route out of the area.