Warehousing for Pallet Storage & Fulfilment in Darlington
Whichwarehouse are pleased to welcome one member to our vastly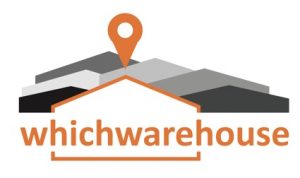 expanding network. They are currently completing the construction of a brand new, modern warehouse in Darlington. Any potential clients interested in this facility, if you make contact now, this is the perfect chance to become involved and participate in the internal design and finishing.
The warehouse will consist of 55,000 square feet of newly built, insulated, modern space. Located just 1 mile from the A1(M).
This building will be in addition to their existing well-established warehouse and distribution operation.
Situated on a totally secure site the warehouse, once completed and fitted with racking, will house up to 7500 pallets.
Logistics solutions in Darlington
Other aspects of logistics solutions covered by this company are;
State of the art inventory management software allowing for online viewing of your stock as well as providing an online order placement service.

Full storage & transport options available.

Over 100 tracked vehicles for distribution.

Consolidation service.

Daily distribution of small & large orders throughout the UK, Ireland and Europe.
A well-known market town in County Durham, Darlington, is in the North East of England and is linked to the Tees Valley region. The town is situated south of Durham, close to the River Tees. The River Skerne also passes through the town which then joins the River Tees. Nearby towns include; Newton Aycliffe, Bishop Auckland and Stockton.
Warehouse & logistic companies set-up business here due to the fantastic road infrastructure with good links to the North East's main trunk route (the A1m). This motorway replaced the Great North Road route (A167). There are three main junctions to the town of the A1(M), these are Junction 56, 58 and 59. Other major trunk routes near to Darlington include the A66 connecting to Stockton and the A19.
To find logistics services in the Darlington area and explore the possibility of your business cooperation please give us a call.
For alternative storage and distribution solutions in other areas of the UK, please feel free to contact us here at Whichwarehouse on 0800 1707 555 or [email protected] and we will be delighted to assist.