Supply Chain Management, Pallet Storage & Fulfilment Services North Feltham
Feltham is a town located about 13 miles west of central London, in the London Borough of Hounslow. It is only 3 miles from Heathrow which makes it an ideal location for warehousing requiring close proximity to London.

Your business can benefit from utilising warehouse space in Feltham.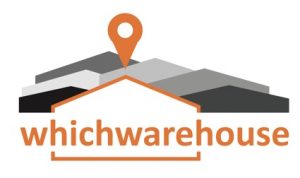 Amongst the services available (such as pallet storage), most 3PL companies offer order fulfilment services, including pick & pack and distribution. This would come in particularly useful if your business is involved with distributing products to customers. Once your goods are received, they will be stocked in an organised manner by utilising pallet storage or pick faces. When they are ready to be despatched to your customers, your goods will then be picked & packed by the warehouse team and despatched on your behalf.
If you are looking for logistics services to outsource your warehousing and handling or simply just require overspill pallet storage, contact a member of the Whichwarehouse team on 0800 1707 555 for more information regarding current available warehouses in the area. Whichwarehouse has over 12 years experience assisting companies in finding suitable logistics providers to suit their business. We offer a free service, searching for warehousing companies within our network depending on your requirements, saving you time and money.
When contacting us, it is best to provide us with as much information as possible such as how many pallets you have, their dimensions, type of goods, whether you require picking for your products and distribution etc. Once we know exactly what you require for your business we can start searching amongst our members to see which has the space available and find you some options asking them to quote you based on your requirements.
---
Mentfield Logistics (UK) Ltd




WO78498

 

Staines-upon-Thames




10,000 sq. ft.




TW19 7AU
---