Pallet Storage, Fulfilment & haulage services in Nottingham, Midlands
Whichwarehouse has a vast network of 3PL providers, a number offering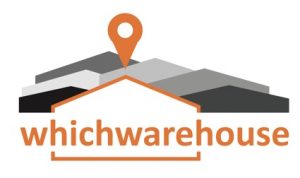 warehouse space and logistics services in the Midlands. Being centrally located and with excellent transport links, Nottingham offers an ideal location for companies looking for pallet storage and other order fulfilment services such as pick and pack, rework and distribution. Warehousing and logistics rates are very reasonable in the Nottingham area therefore definitely worth considering storing your goods here.
Bulk storage and palletised storage for your business goods
One particular logistics provider in the Nottingham area is Sherwood Storage. This fantastic family run business can assist with a range of logistics services for both bulk storage and palletised goods. They have experience in handling many different types of products and are centrally situated in the UK with the ability to provide distribution from their partner hauliers.
If you are looking for lorry parking or container storage, then again Sherwood Storage can help with the rental of their large yard space available.
If you would like to speak to Sherwood Storage view their contact details here  and quote Whichwarehouse when speaking to them to obtain a competitive quote.
Whether your company is searching for pallet storage, bulk storage, order fulfilment services or warehouse space to lease, Whichwarehouse can help to find you the perfect solution. Call  0800 1707 555 for assistance.
---
Staystrong Transport Services Ltd




WO78846

Grantham




12,000 sq. ft.




NG33 5LY
---
Sherwood Storage




WO77257

Nottingham




39,000 sq. ft.

NG14 6AP
---
MRZ Logistics UK Ltd

WO78712

 

–

Nottingham




21,300 sq. ft.




NG9 2JR



---