Warehouse Storage & Ecommerce Fulfilment For Your Commercial Goods
Renowned for being the area of Robin Hood and his Merry Men,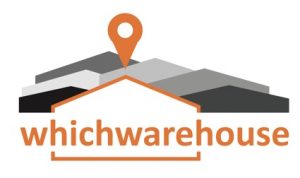 Nottinghamshire's most famous gang, the Sherwood Forest and the Sheriff of Nottingham, Nottinghamshire is a popular county for individuals and companies alike.
Nottinghamshire is a county in the East Midlands of England, bordering South Yorkshire to the north-west, Lincolnshire to the east, Leicestershire to the south, and Derbyshire to the west.
If you want to use a warehouse to store your goods and would benefit from utilising their pallet storage and pick and pack services, see details below or click on the find space link to find a suitable solution.  Our service is completely free, all we ask is that you quote Whichwarehouse as the source when making contact with any of our advertisers.
Warehousing companies for your pallet storage & bulk storage
This region offers an ideal location for businesses wanting a central location in the UK for their warehousing and distribution. Warehouses in this area can be found offering a range of services such as order fulfilment, pick and pack, pallet storage, bulk storage and distribution. Warehouse for lease can also be found in this area of various sizes.
Choosing warehouse space in central England when you are looking at distributing your goods throughout the UK can make good business sense when looking at the cost of distribution. With pallet storage in this area also being quite reasonable and also have good road links to other areas of the UK can prove beneficial for the same reason.
---
Staystrong Transport Services Ltd




WO78846

Grantham




12,000 sq. ft.




NG33 5LY
---
Sherwood Storage

WO77257

 

–

Nottingham




23,000 sq. ft. 

NG14 6AP



---
MRZ Logistics UK Ltd

WO78712

 

–

Nottingham




21,300 sq. ft.




NG9 2JR



---
GXO




WO77304

 

–

Newark




744,000 sq. ft.




NG229LD



---
J & M & Storage Logistics




WO78575

 

–

Newark




4,208 sq. ft.




NG22 8TN