Brackley warehouse space for rent
Brackley is a town in Northamptonshire, historically a market town, situated 22 miles (35 km) from Oxford and 20 miles (32 km) from Northampton.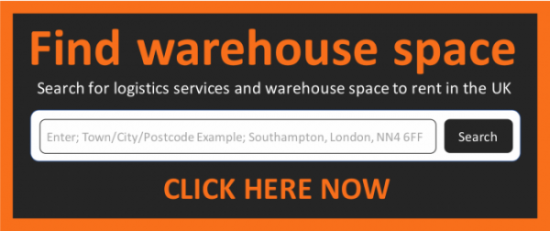 It was built on the intersecting trade routes between London, Birmingham, the Midlands, Cambridge and Oxford, making it very convenient for logistics. Brackley is close to the M40 and near Silverstone.
If you require a range of warehouse services to assist in order fulfillment, we can help. We specialise in sourcing warehouse space and logistics services within the UK and Ireland. Our directory has an established network of experienced and professional third-party logistics and warehouse providers
WAREHOUSE INFORMATION FOR SARAH TO WRITE HERE
If you're looking for Brackley warehouse space, call us on 0800 1707 555 for further information, or select the link below.
---
NGC Logistics Ltd




WO77857

Brackley




25,000 sq. ft.

NN13 5SZ
---
CEVA Logistics




WO77850

Corby




196,000 sq. ft.

NN17 2AS
---
EFM Distribution




WO78066

Northampton




20,000 sq. ft.




NN4 7PL
---
Stephen Sanderson Transport Ltd




WO7762

Corby




50,000 sq. ft.

NN17 4D
---
Optima Logistics Ltd
WO77271
Daventry
261,000 sq. ft.
NN11 8RA
---
Whistl Fulfilment Limited




WO78084

Rushden




175,000 sq. ft.




NN10 6GL
---
Kinaxia Logistics




WO77863

Crick




116,000 sq. ft.

NN6 7GX
---
Menzies Distribution




WO77913

Rushden




91,000 sq. ft.

NN10 6GL



---
simplehuman (UK) Ltd




WO77695

Thrapston




20,000 sq. ft.

NN14 4FR
---
Route 1 express couriers




WO77547

Northampton




22,000 sq. ft.

NN5 7PP
---
The NX Group




WO77475

Crick




45,000 sq. ft.

NN6 7EA
---
The Malcolm Group




WO76814

Crick




180,000 sq. ft.

NN6 7GW
---
SW Wreford Warehousing Co Ltd




WO77634

Northampton




200,000 sq. ft.

NN5 5JT
---